Gate Company
Back To Our Services
High-quality maintenance and replacement services for gates.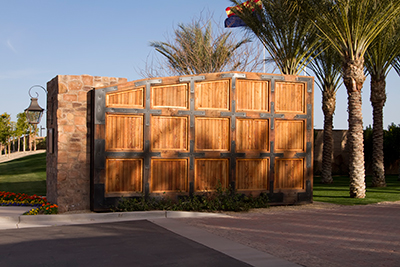 There is still one great and professional gate company in Van Nuys that is dedicated to providing you with the very best in gate repair, gate installation, gate remote, gate opener services, and many more. We are the one and only gate company specialists that work hard each and every day to produce a highly efficient service for every need. No matter what your need is, as long as it's related to your gate; we can help. We want our customers to know how important their business is to us, and we will strive the extra mile to ensure your satisfaction from beginning to end. We are licensed, bonded and insured and we offer same day service with a big smile of appreciation. In addition, our 24/7 emergency service is legendary in the area and has earned us much respect in the community. Our Gate Repair Team in Van Nuys is dedicated to providing excellent gate service on every project we accept. You can enjoy that great service by calling us today.
Do you need help with your gate? We are the gate company to call, since effective and reliable gate service is provided on the same day. Your manual gate is in good hands with us. If you want to upgrade to an electric gate, allow us to complete the installation of the gate motor. In case the old door requires replacement, that wouldn't be a problem as we also offer this service and take care of all your electric gate concerns. Whether the electric gate is not closing or the posts and hinges are damaged, we'll fix everything.
Our residential gate installation is highly professional, and our trained gate technicians will make short work of any gate installation project. We take our jobs seriously here at Gate Repair Van Nuys, and we want to make sure our customers know that from the beginning. We want our customers to know that we will take every step necessary to ensure your complete satisfaction, and we are sure that you would love your new gate installation. We can provide installations for many types of gates including these popular models:
Wrought iron gates
Electric gates
Sliding gates
Customized gates
Swing gates
Of course, beyond our normal residential gate installation is our coveted custom gate installation. We produce our very own custom made gates, either with a design chosen by the customer, or a design that is popular among many other customers. It's all up to our customers, as their wish is our command. Our gate contractor's work together to come up with the best looking gate designs and our custom gates are always in high demand. We can install any of our custom gates for you upon request.
Our professional gate company in Van Nuys also provides a great gate opener service. We can provide installation of any gate opener as well as provide gate opener repair and gate opener maintenance. Maintenance is important because a small checkup now could prevent a large repair later. You won't regret letting our expert gate opener installation team install your brand new gate opener.